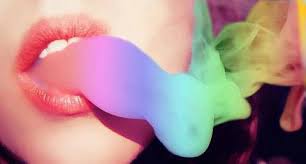 So you have heard about Electronic Cigarettes and wonder if they are the right fit for you. You might have been thinking to quit smoking for some time. Or you might have thought of just trying vaping for taste and experience. Either way, using electronic cigarettes and learning how to vape is pretty simple.
An electronic cigarette consists of a battery and a pre-filled cartomizer (or tank filled with e-liquid). 
After switching to E-cigarettes, many vapers claim that they could breathe better, get less winded, have no more terrible coughs. Also, they say that they don't smell any more and many claim that their blood pressure has returned to normal levels after they stopped using regular cigarettes. Of course, it is not surprising to expect these benefits when you are able to remove yourself from the 4,000 chemicals in tobacco cigarettes. 
The Magic Mist E-Cig Starter kit bundle is a premium and high quality electronic cigarette kit that includes everything you need to start using ecigs for the first time. If you have tried and ecig before and didn't like, you might be pleasantly surprised after you use the Magic Mist ecig.
Magic Mist is the largest company in the country that sells high quality Universal Ecig cartridges, batteries, and chargers compatible with over 60 brands in the industry. Additionally the prices are about 25% lower compared to other brands.
The Groupon deal kit includes one 280 mah battery, 1 USB charger and 12 cartridges of your choice of flavor and strength.
When you buy the kit from Groupon, you could customize it to make it compatible with every imaginable brand – V2 Cigs, Green Smoke MISTIC, NJOY, Blu Cigs, LOGIC, FIN, South Beach Smoke, 21st Century Smoke, and many more.
And with our Groupon offer, you will get this kit at an outrageously low price of $19.99 (~60% off)!!  
Click here to get this deal now: 
http://www.groupon.com/deals/gg-magic-mist-premium-e-cigarette-kit