LOUISIANA: (UPDATE) State House voted 24-55 AGAINST the proposed Tobacco/Vapor 21 bill featured in a recent Call to Action by CASAA. T21 laws have NOT been proven to effectively prevent youth use long term nor prevent bad regulation or sin taxes later.

Bid to raise Louisiana's smoking age to 21 rejected by state House
---
CALIFORNIA: (CALL TO ACTION!) Today, May 23, 2019, the California Senate is expected to vote on SB 38, which would BAN the sale of vapor and smoke-free tobacco products in FLAVORS other than tobacco. TAKE ACTION NOW!
CA – Stop an all-out flavor ban!
---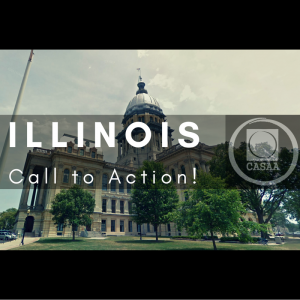 ILLINOIS: (CALL TO ACTION!) Following a little parliamentary abracadabra, what was once a consumer protection and fraud prevention bill is now a FLAVOR BAN proposal that is close to crossing the finish line. TAKE ACTION NOW TO STOP THIS BAN!
IL – Stop a Flavor Ban!
---
RESEARCH: (UK) Study of 19,000 people who made quit attempts over 12 yrs finds vaping (95%) more successful than Chantix (82%) & far more than FDA-recommended gums/patches w/doctor's help (34%). NRT over the counter was no more effective than cold turkey.
E-cigs can double success rates of quitting smoking, UK study finds – Reuters
---
ALPHARETTA, GEORGIA: (HEADS UP!) City of 57k residents, with 4 tobacco stores and multiple stores selling cigarettes, small cigars and cheap e-cigarettes, wants to irrationally ban dedicated vape shops as "a threat to public health, safety and welfare."
Alpharetta advances measure banning vape shops
This article was originally published at CASAA
Author: KNoll-Marsh