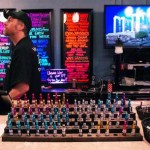 So you love to vape, know tons about ecigarettes and want to start up your own vape shop. With the explosion of e-cig sales in the last few years and the potential for even bigger sales in the future, taking your vaping expertise and sharing it with an interested and growing audience makes good business sense.
But do you know what is involved in getting your vape shop dreams out of your head and out in the wide world? We were able to find out some interesting information from a very successful store owner in Long Beach, California, named Jon Merton. Jon hosted and sponsored the largest West Coast Vaping gathering in 2013, Vapetoberfest and has six franchise locations.
I bet you can guess what the biggest expense is in setting up shop. If you said rent, you are right! It is the biggest financial and long term commitment and an unavoidable one. Rent prices can vary to less than $1.00 a square foot in industrial areas of the country to double digit numbers a square foot in some of your pricier zip codes.
Along with the rent, there are other required expenses:
Payroll
Insurance
Licensing
Taxes
These items need to be researched and understood as many potential Vape Shop owners have never owned a business before. Aside from the prices tags of these items, there is the process of training your staff and dealing with customer service issues. And don't forget about the regulations that may be more fluid than in any other industry.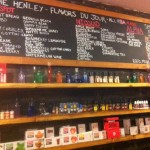 So let's talk about the fun stuff…inventory!! You will have to a set amount of basic stock on your shelves before you cut the ribbon. It is important that you provide a range of mods, parts and juices to appeal to a guide cross section of customers. You need to remember that, initially, you cannot be all things to all people. This is where your own experience with vaping and ecigarettes will help you immensely. Knowing what brands are good, what parts are high quality and which mods deliver the best vaping experience will ensure that when your customers leave your store with their purchase, they will be happy vapers!
For some perspective, here are some costs for elements of your store's success:
Rent: ~$2,500-$5,000/month
100 Starter Kits: ~$2500
100 Intermediate Kits: ~$5000
Tanks, tips and accessories: ~$5000
10 units of 15ml Bottle of E-Liquid in 20 flavors (0, 6, 12, 18, 24 NIC): ~$15,000
Phone/Internet :~$200/month
Point of Sale: ~$200/month (yearly subscription/1 seat)
Electric Bill: ~$150/month
Liability Insurance: ~$150/month
Working Hours:~10-12 hours a day Monday through Sunday
Employees Pay: (4 employees+25hrs.wk each=$3,600/month)
Misc.:~$500/month
Marketing/Promotion:~$100/month minimum
TOTAL MONTHLY EXPENSES: ~$7,420-$10,020 minimum (not including product)
Remember that in this example, the estimates for inventory are very low, so you can modify the numbers based upon your financial situation. One of the biggest failures of all businesses is "under-capitalization" which means running out of money. So be sure that you have at least 3 months of liquidity to cover your start up time.
So, what do you think? Are you positioned to become a vape store owner? An ecig entrepreneur? We'd love to hear what your experiences have been or if you are considering opening a vape store!