What:
The outer box for our eCigarette Starter Kit is to be designed. Details listed below.
Where it will be placed:
In retail stores but mainly in convenience stores. It will be placed in the cigarette section behind the store clerk or in our retail display case.
Sample of shelf where it will be placed is below:
Pic 1: Overall look of cigarette section in a typical convenience store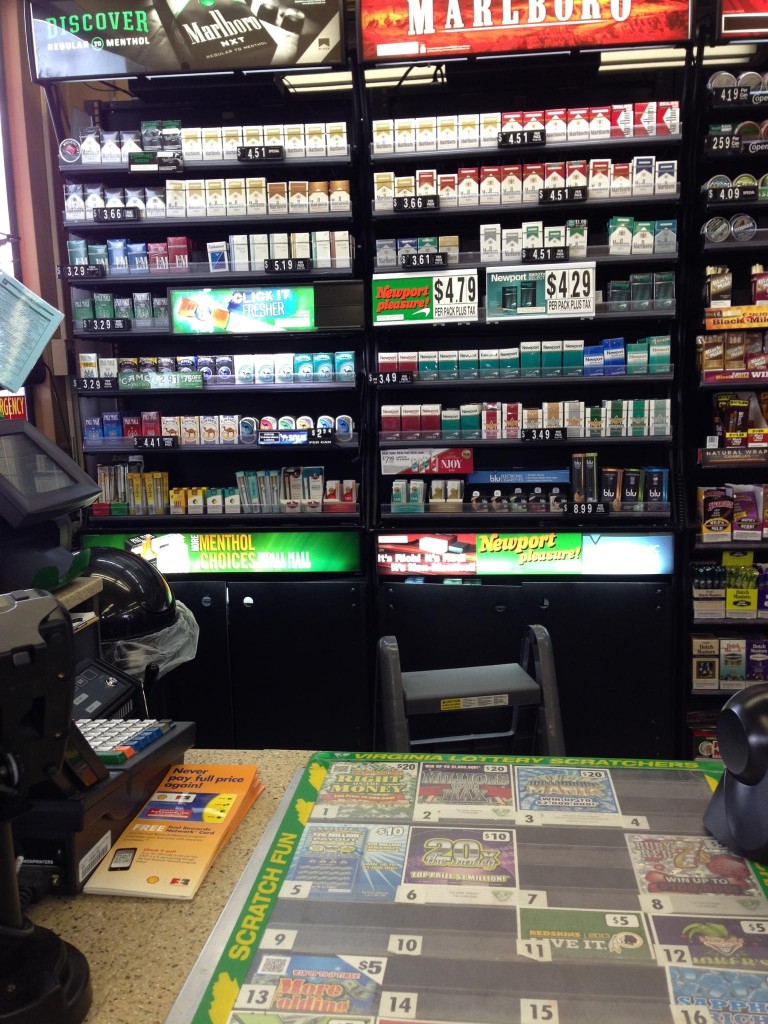 Pic 2: Close up view of cigarette shelf in store. We will get a slot in bottom shelf. Starter kit will be placed next to 3-4 other products from our same company which will occupy adjacent slots. Theme and look will be consistent across products. We want to the entire product line to speak 'at once' to the customer.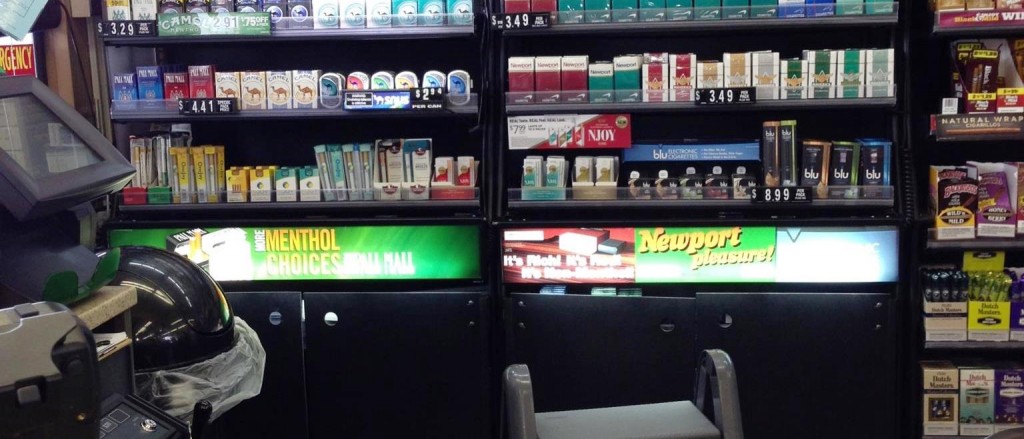 Our Display case:
Contents of box:
1) Rechargeable battery
2) Two pre-filled cartridges
3) 1 USB charger
Dimensions of box: (in cm)
(Width) 5.5 x 2.2 (Depth) x 10.5 (Length)
Design we are looking for:
Clean design
Something that reflects our brand value of honesty, value, quality and technology
The brand name 'MagicMist' clearly shows up as in http://www.e-lites.co.uk/e80-e-cigarettes-kit.html
The product pics can be smaller but must in front of pack so customers can see what's inside
Might need to modify logo so that the 'TMM' registered mark remains unchanged in terms of geometry but colors can be changed. The words 'Magic Mist' can be used by dropping the word 'The' from 'The Magic Mist'. 'MagicMist' preferably would be a single word.
Clear color coding to identify the product as 'Tobacco flavor' or 'Menthol flavor'
Examples of box designs
This we like: http://www.e-lites.co.uk/e80-e-cigarettes-kit.html
Files for use:
Trademark 'TMM':
Existing logo:
(Download) MagicMist logos
Box packaging foldout template:
Designer should submit a foldout template as in following example:
http://99designs.com/product-packaging-design/contests/gorilla-supply-needs-product-packaging-247014/entries/12
Product pics and barcode:
Download: product_pics_barcode
Box display:
### FRONT COVER
LOGO – in large. Visible clearly
Mention "Electronic Cigarette" somewhere
"Magic Mist" or "MagicMist" in the top half
Pictures of battery, cartridges, and charger
"Rechargeable Starter pack" on bottom
Mention "Approx. 80 cigarettes"
Mention "Contains Nicotine"
### SIDE RIGHT
(REQUIRED TEXT)
CONTENTS :
1x Rechargeable Lithium Ion Battery (280 Mah)
2x Flavored nicotine cartridges
1 X USB Ecig Battery Charger
### SIDE LEFT
LOGO maybe
(Required Text)
IF YOU HAVE PROBLEMS WITH THIS PRODUCT DO NOT RETURN TO STORE. Instead please contact us
Questions :
– www.theMagicMist.com
– customer.service@theMagicMist.com
– 847-748-2025 (M-F: 9 to 6 CST)
Further required text : NOT FOR SALE TO PERSONS UNDER 18YRS
### BACK COVER
(Required Text)
(As on this page: http://themagicmist.com/v/landing_pages/carts_landing_3.html)
MagicMist Electronic Cigarettes:
Provide Nicotine Vapor, No Smoke
 No tar, ash and carcinogens found in cigarettes
 Exceptional Quality at Great Value
Text : "Copyright (C) TheMagicMist(R). All rights reserved. Made in China
Warnings :
Not for sale to Minors.
Keep out of reach of children.
Not for pregnant or breastfeeding women.
Keep away from high temperatures.
If you experience any side-effects, discontinue use.
Barcode at the bottom.
Ingredients: Tobacco Extract, Cocoa Extract, Propylene Glycol, Vanilla Extract, Glycerol
### TOP OF BOX
– MagicMist Logo
### BOTTOM OF BOX
– CE, Rohs, SGS, Recycle
Download here: Certfication icons