Dear Members of the Vapor Community:
We write you today as a united front because the vapor industry is under attack and the future remains uncertain. We are all focused on the critical mission of making sure that Americans will continue to have access to the full range of vapor products that millions are using to quit smoking and improve our lives. We need your help to achieve this mission.
We all agree that there are short term and long term policy changes that must be made to ensure a robust vapor product industry in this country, but we are focused today on a near-term step — Changing the "Predicate Date" in Congress — which will allow all products on the market before 8/8/2016 to stay on the market and remain available to consumers.
The US House of Representatives has passed an appropriations bill which contains language that would modernize the 2007 predicate date for products newly deemed to be tobacco. But the Senate has not included similar language in its version of the bill. These two conflicting pieces of legislation will be negotiated in Congress in the near future, and we are going to need EVERYONE to weigh in!
In the coming days and weeks, we will be reaching out to our respective members with additional opportunities and guidance on how you can engage with your two Senators and your Representative and urge them to modernize the predicate date for vapor products. We hope that when we call on you, you will take a few minutes to ACT to save the vapor industry.
Thank you!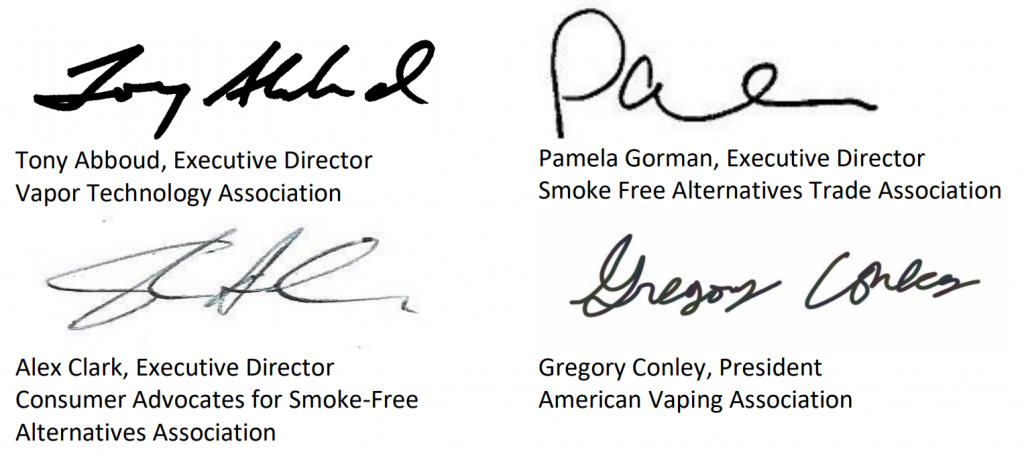 ---
Related
Urge Congress to Support Cole-Bishop! (Click Here)
Say thank you to HR 1136 co-sponsors! (Click Here)
This article was originally published at CASAA
Author: Alex Clark